Creusement de la mare... / digging of the pond...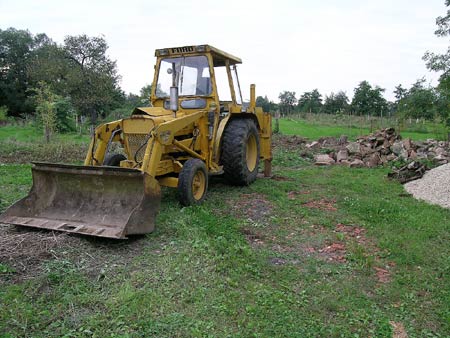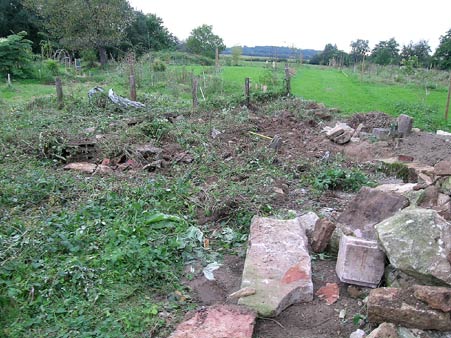 Le vieux matériel des agriculteurs et bien pratique... à droite, la zone à combler
The old material of farmers is quite pratical... on the right, the piece to be covered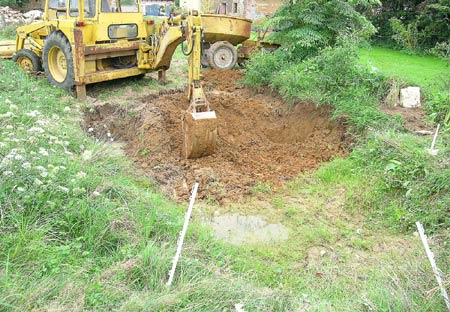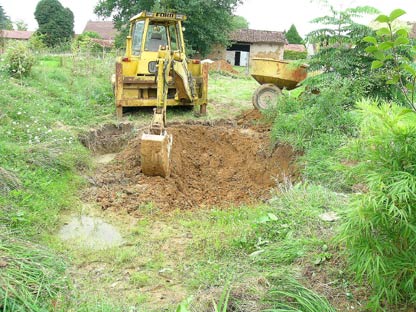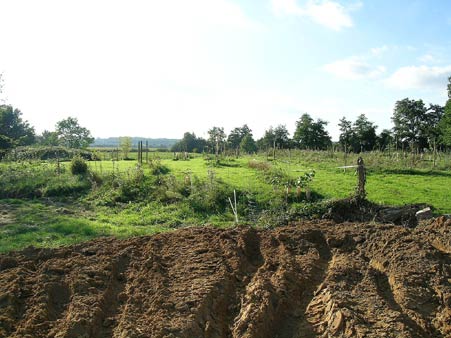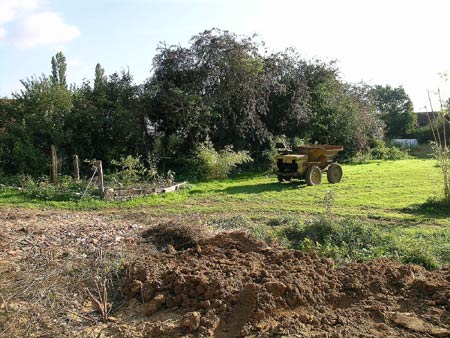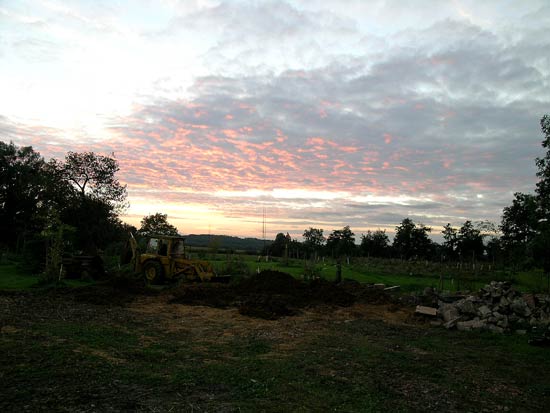 jusqu'à la nuit...until the night...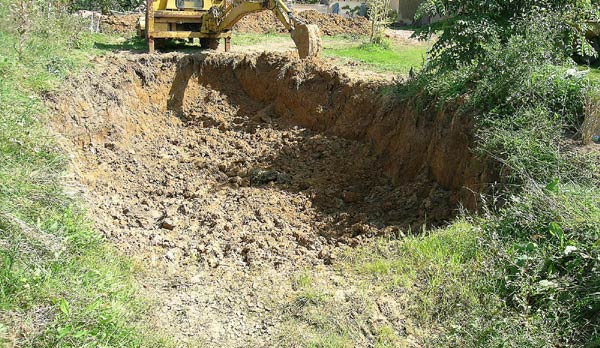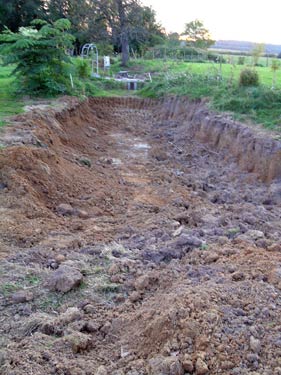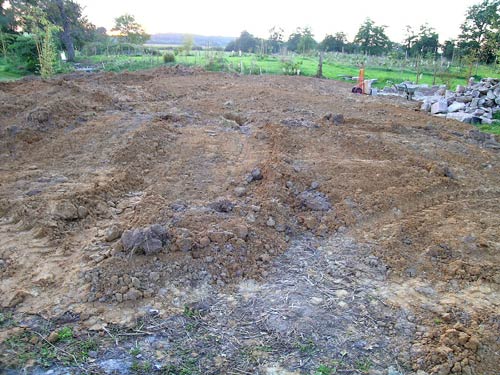 à gauche, la mare. enfin, le trou !! / on the left, the pond. rather the hole !!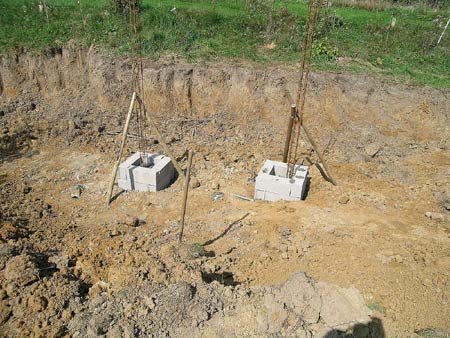 les fondations des piliers du futur pont / foundations of pillars of the future bridge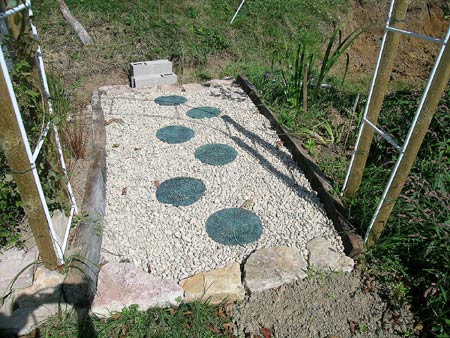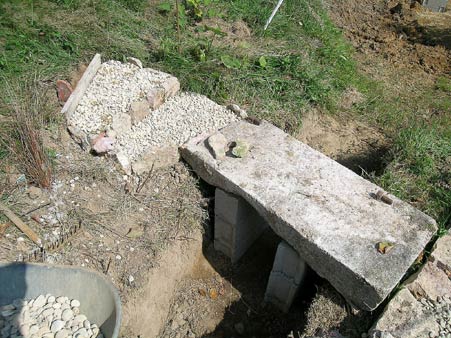 Au bout de la mare, courte allée, passage en pierre sur le canal puis escalier pour accéder à la grande prairie
At the end of the pond, a short alley, a passage on the channel then a staircase to reach on the large meadow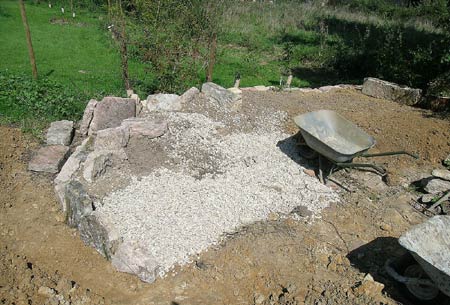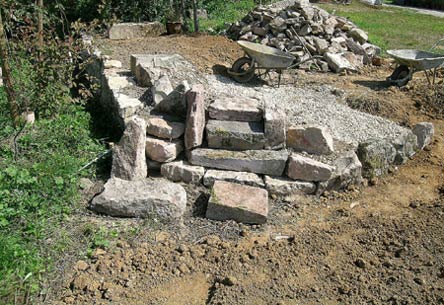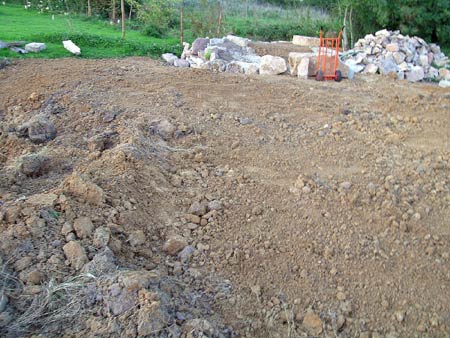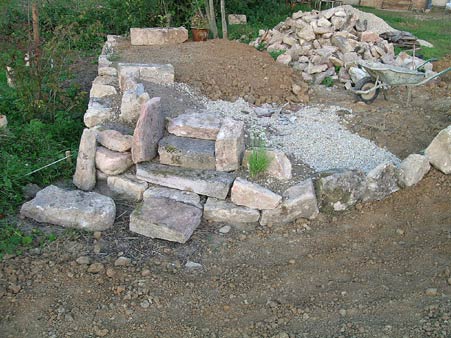 la future rocaille / the futur rock garden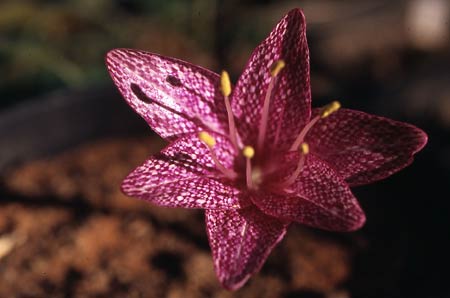 C'est l'automne, floraison des colchiques (ici, Colchicum variegatum) / It is the autumn, flowering of colchic (here, Colchicum variegatum)
voir les photos / see the pictures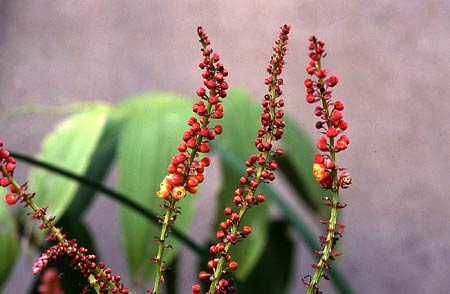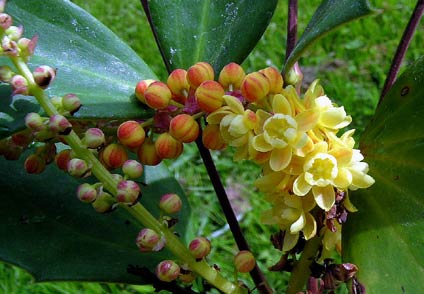 floraisons de Mahonia nitens (à gauche) et de Mahonia sp. du Yunnan (à droite)
Flowering of Mahonia nitens (on the left) and Mahonia sp. from Yunnan (on the right)
photos/pictures : Mahonia nitens - Mahonia sp.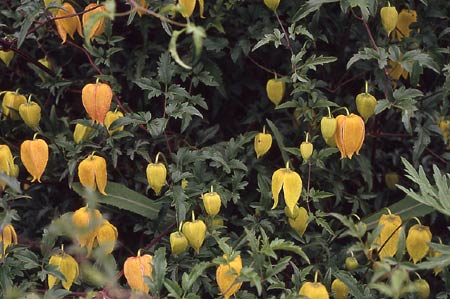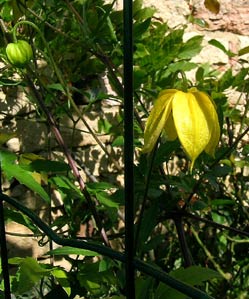 floraison des clématites : Clematis tangutica à gauche et C.tibetana à droite / flowering of Clematis tangutica (left) & C.tibetana (right)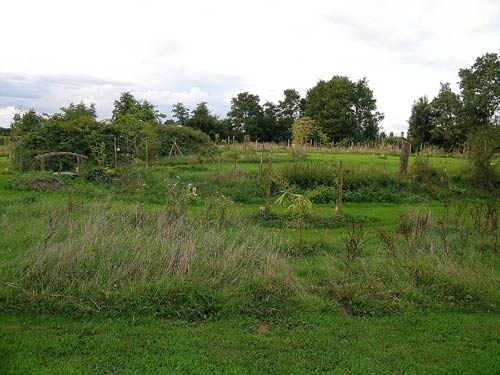 vue du jardin / view of garden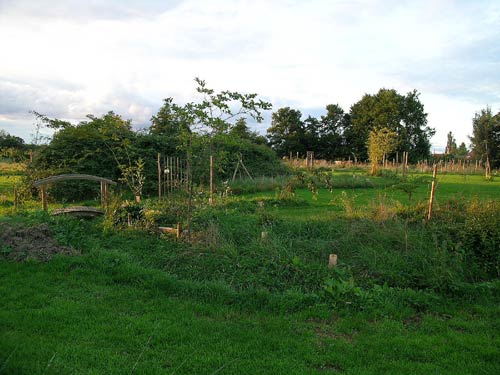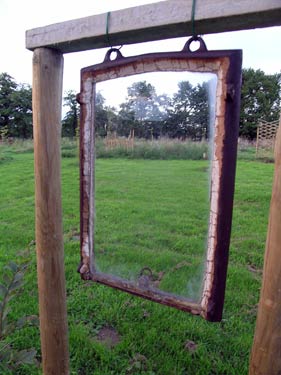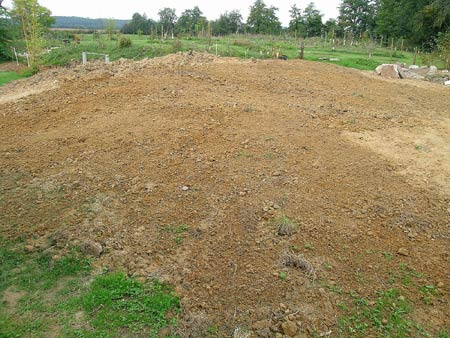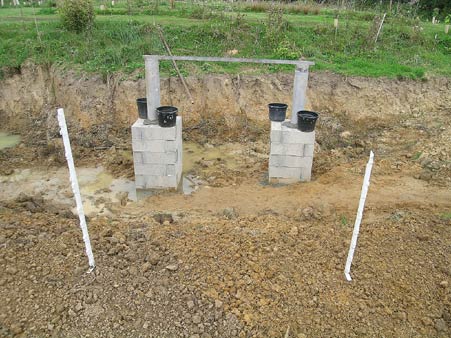 Tout ratissé à la main...dur dur ! Le piliers du futur pont sont terminés. / raking in the hand... Pillars of future bridge ended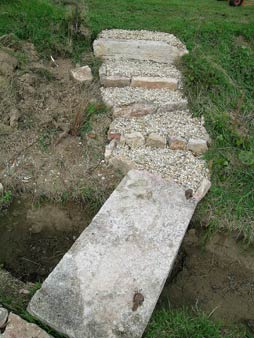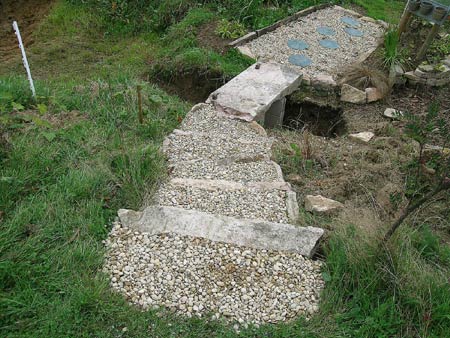 L'escalier en pierres et gravier / The staircase in stones and gravel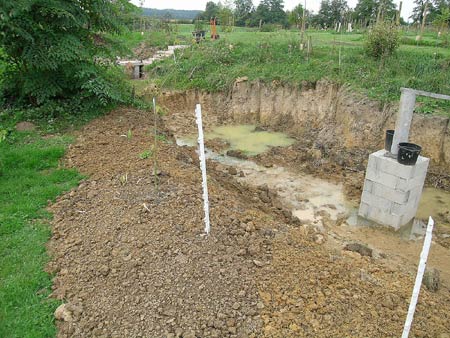 L'eau commence à arriver dans la mare / Water begins arriving in pond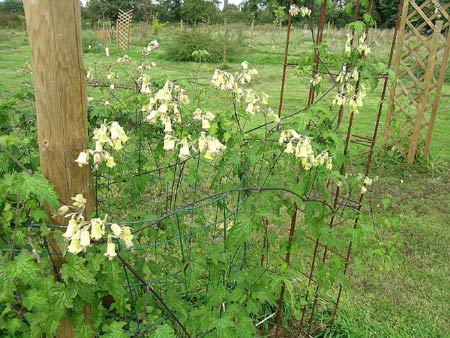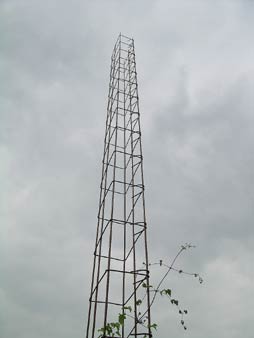 Clematis rehderiana à l'assaut des nouveaux supports / Clematis rehderiana in new supports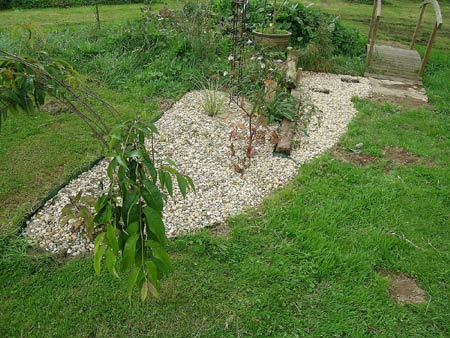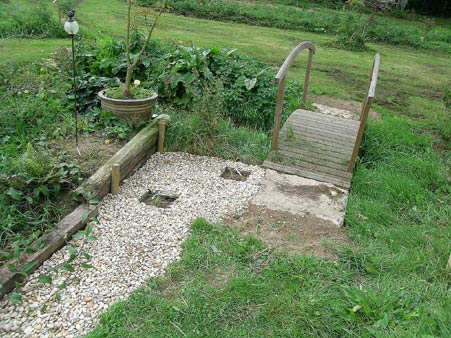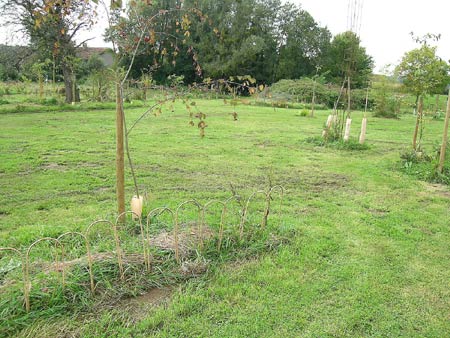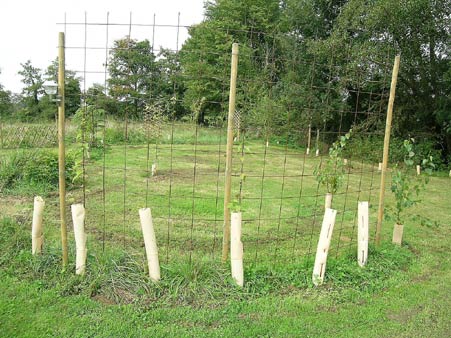 A droite, le futur mur de kiwi commence à se couvrir / on the right, the future wall of kiwi begins becoming covered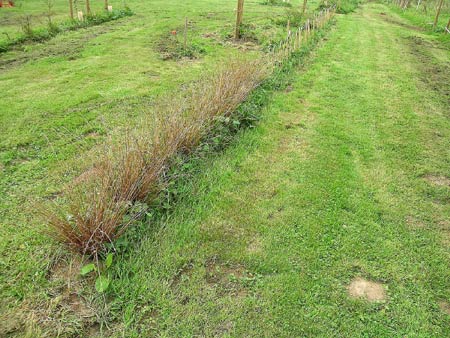 Les bordures de Carex. A droite, Carex buchananii / The Carex border. On the right, Carex buchananii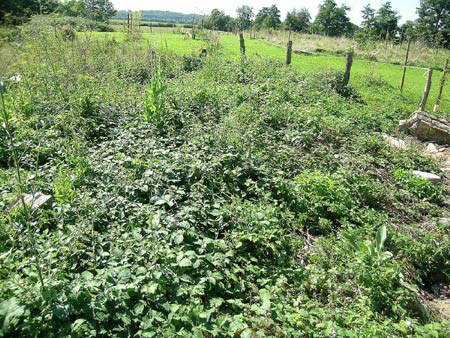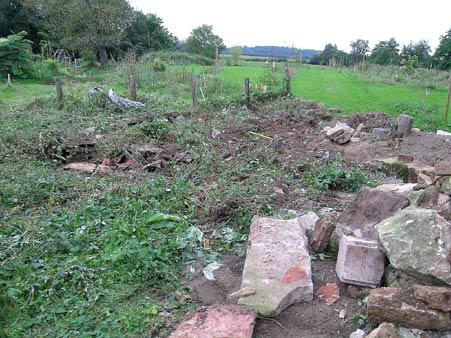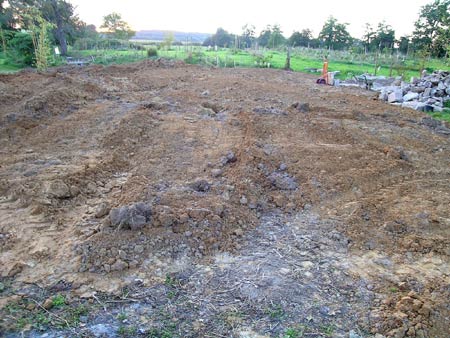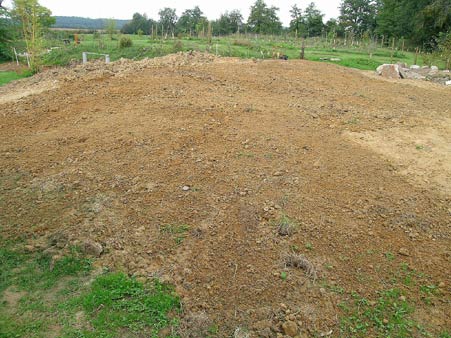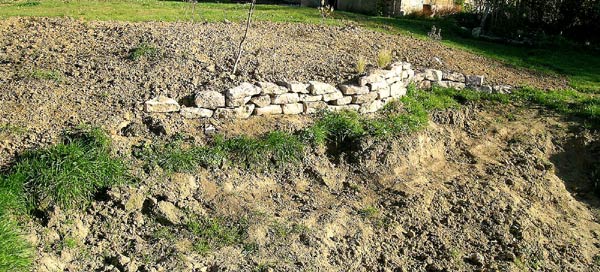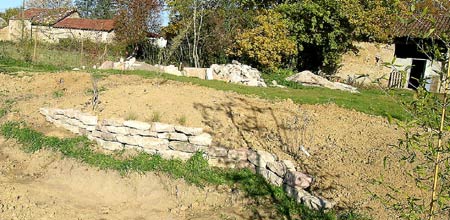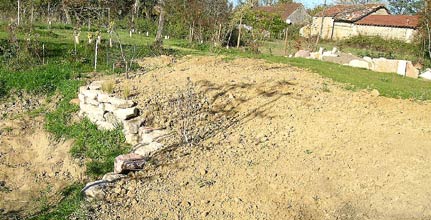 L'entrée du jardin, avant, pendant les travaux et maintenant... il n'y a plus qu'à attendre la levée du gazon...
The entrance of garden, before, during jobs and now...