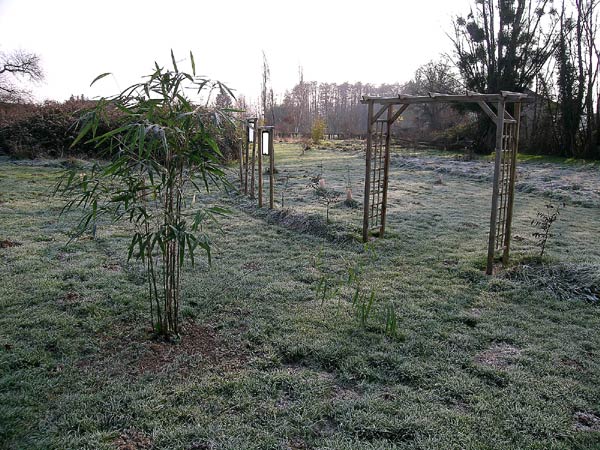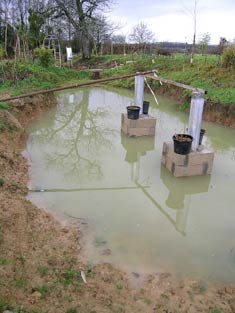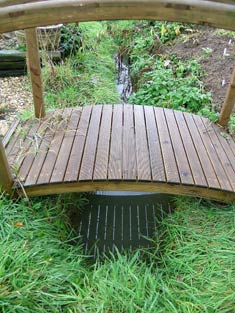 l'eau arrive et rempli la mare et le canal / water arrives and filled the pond and the channel
il fait froid ! minimale de -8°C (ce qui n'est pas très froid) mais températures négatives durant 10 jours.
Les plantes sont recouvertes de givre de plus de 3 cm d'épaisseur par endroits !!!!
the weather is cold! minimal of -8°C (what is not very cold) but negative temperatures during 10 days.
The plants are covered with white frost of more than 3 cm thickness !!!!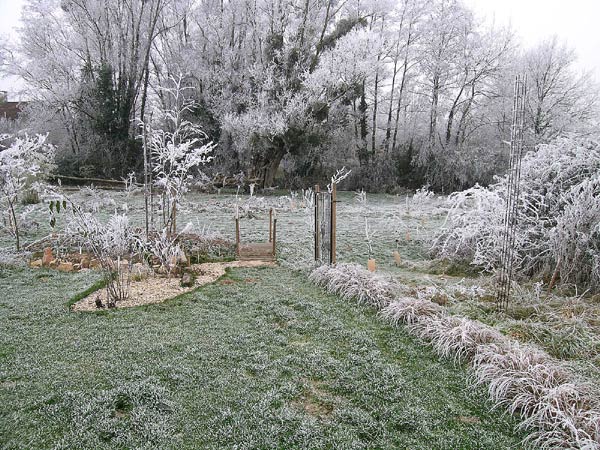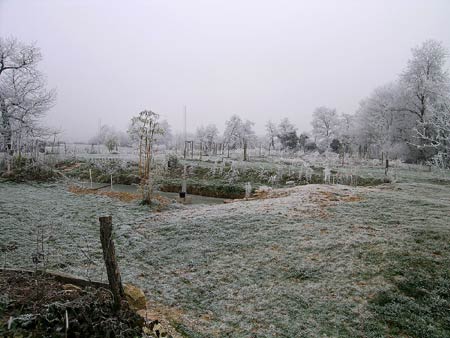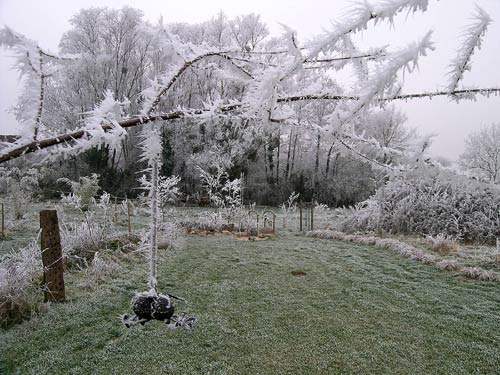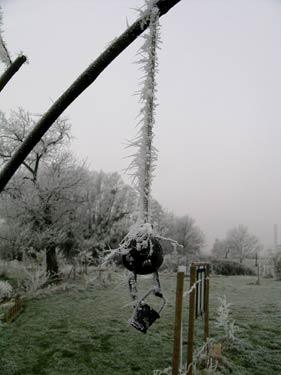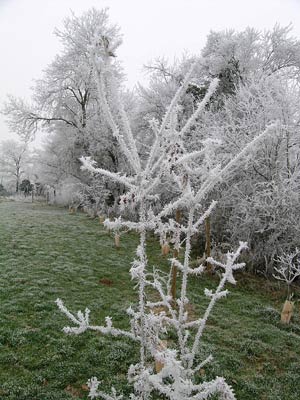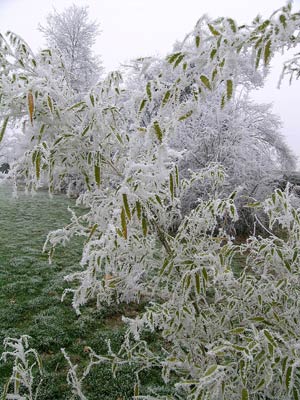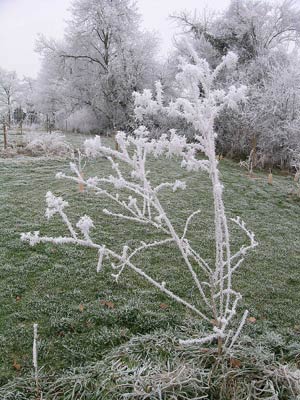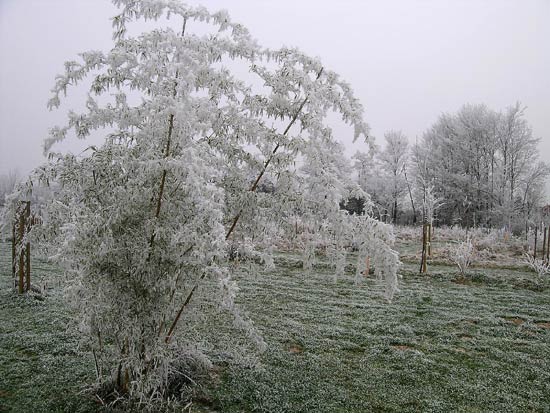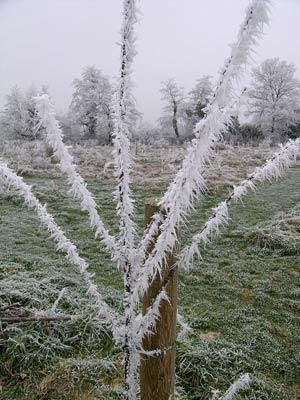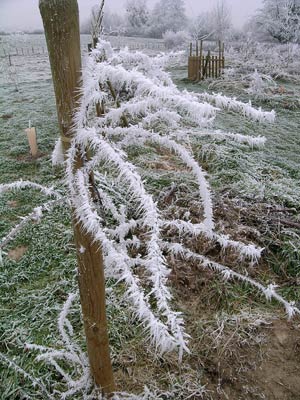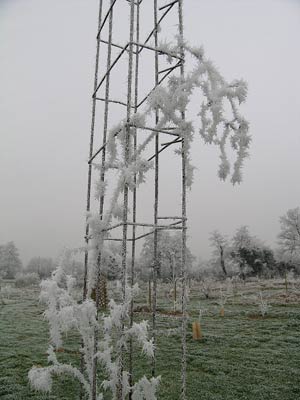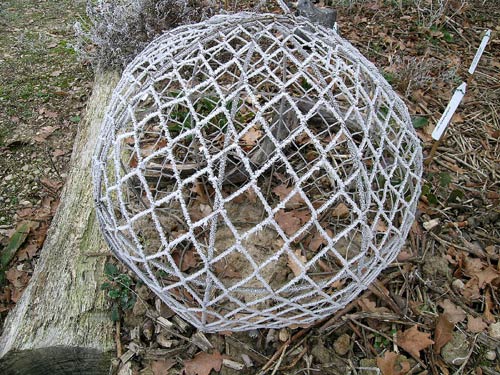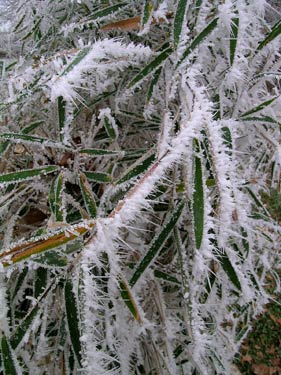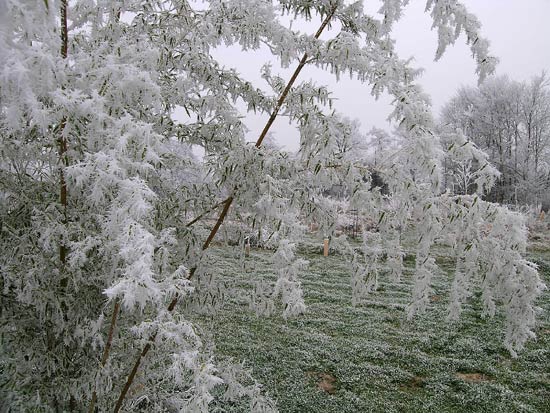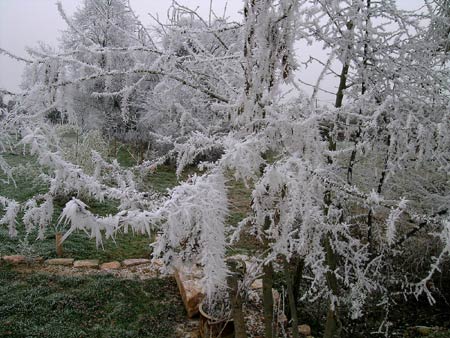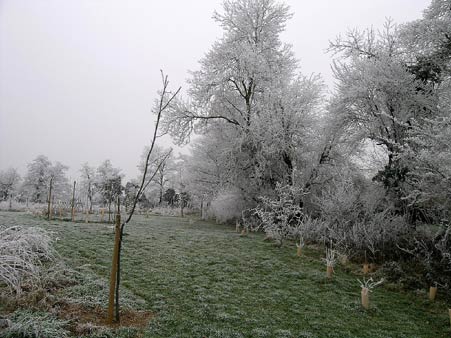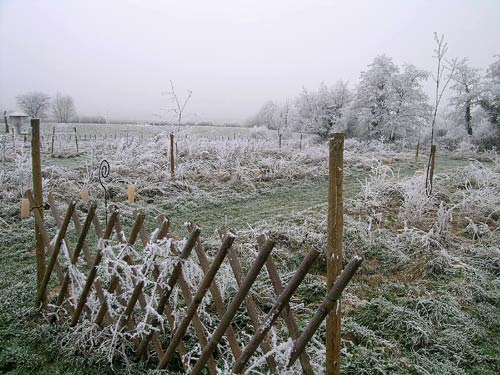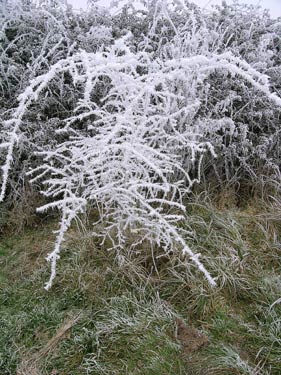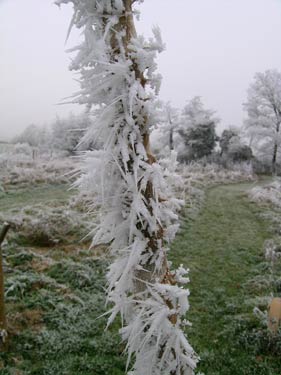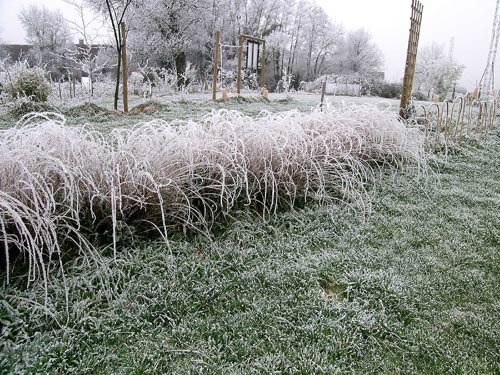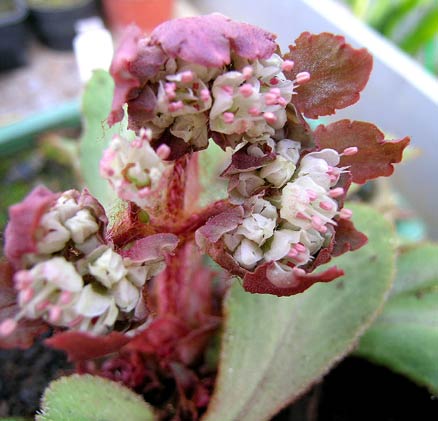 Floraisons de Chimonanthus praecox (gauche) et Chrysosplenium macrophyllum (droite) / Flowering of Chimonanthus praecox (left) & Chrysosplenium macrophyllum (right)
photos-pictures : Chimonanthus praecox / Chrysosplenium macrophyllum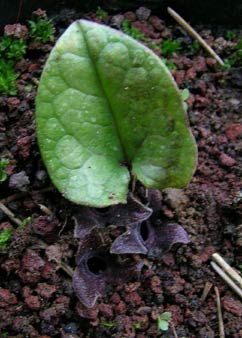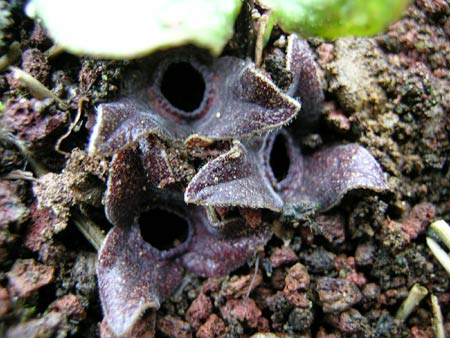 Floraison de Asarum rigescens / Flowering of Asarum rigescens
photos-pictures